Fruits are always part of a perfect diet, to keep our bodies healthy and our minds even healthier. Fruits come from all over the world, in different color, shapes, sizes and flavors. They all create unique and distinctive flavory experiences inside our mouths and leave that certain taste inside our minds that we can't get rid of, but that we absolutely love. Today we dedicate this Shirts House blog, to the magnificence and the sweet, delicious and tempting flavor of the little fruit called Strawberry!
Blueberries, strawberries and blackberries are true super foods. Naturally sweet and juicy, berries are low in sugar and high in nutrients - they are among the best foods you can eat. Joel Fuhrman.
The fruit is widely appreciated for its characteristic aroma, bright red color, juicy texture, and sweetness. It is consumed in large quantities, either fresh or in such prepared foods as preserves, juice, pies, ice creams, milkshakes, and chocolates. Artificial strawberry flavorings and aromas are also widely used in many products like lip gloss, candy, hand sanitizers, perfume, and many others.
In addition to being consumed fresh, strawberries can be frozen, made into preserves, as well as dried and used in prepared foods, such as cereal bars.Strawberries and strawberry flavorings are a popular addition to dairy products, such as strawberry-flavored milk, strawberry ice cream, strawberry milkshakes, strawberry smoothies and strawberry yogurts. Strawberries and cream is a popular dessert during the British summer, famously consumed at the Wimbledon tennis tournament. In Greece, strawberries are usually sprinkled with sugar and then dipped in Metaxa, a famous brandy, and served as a dessert. In Italy, strawberries have been used for various desserts and as a popular flavoring for gelato.
Strawberries, as stated before, are just sweet little fruits that come great at anytime, any place and under any circumstance (unless of course you are allergic to them, if you are, please restrain from eating them). At shirts house we believe that sweet and delicious fruits such as strawberries make life happier and easy going, besides, their color is completely appealing and somewhat romantic. They are red, with a little green crown of leaves and the cute shape of a little heart. But besides being romantic, delicious and eye catching, it has been discovered that strawberries bring tons and tons of benefits to one's health in many ways. As much as we love strawberries, we love creating T-shirts and appareal, that show our inmense love for these amazing fruits, that bring tons of joy and flavor to our lives.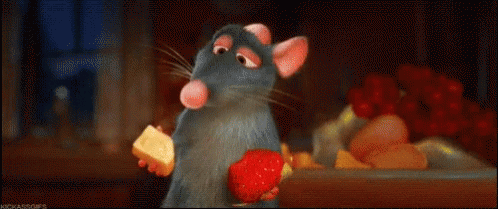 If you're not already a fan of strawberries, you should be. Not only are they juicy, summery and delicious, they're a bona fide superfood, too. Nutrient-rich and packed with antioxidants (like vitamin C), strawberries offer a wide range of health benefits, some of which may surprise you. Want to prevent wrinkles? well strawberries eating is the way to go! There are amazing benefits that come with having strawberries as part of your diet, so start eating them and of course start creating amazing t-shirts by our side, to show your love for these amazing fruist!
HAVE A SWEET AND FRUITY DAY… REMEMBER TO CREATE YOUR CUSTOM PRINTED STRAWBERRY LOVE T-SHIRTS BY GOING ONLINE TO SHIRTSHOUSE.COM.
CHECK BACK WITH US THIS WEEK, FOR TONS OF COOL T-SHIRT DESIGNS.
REMEMBER TO FOLLOW US ON...